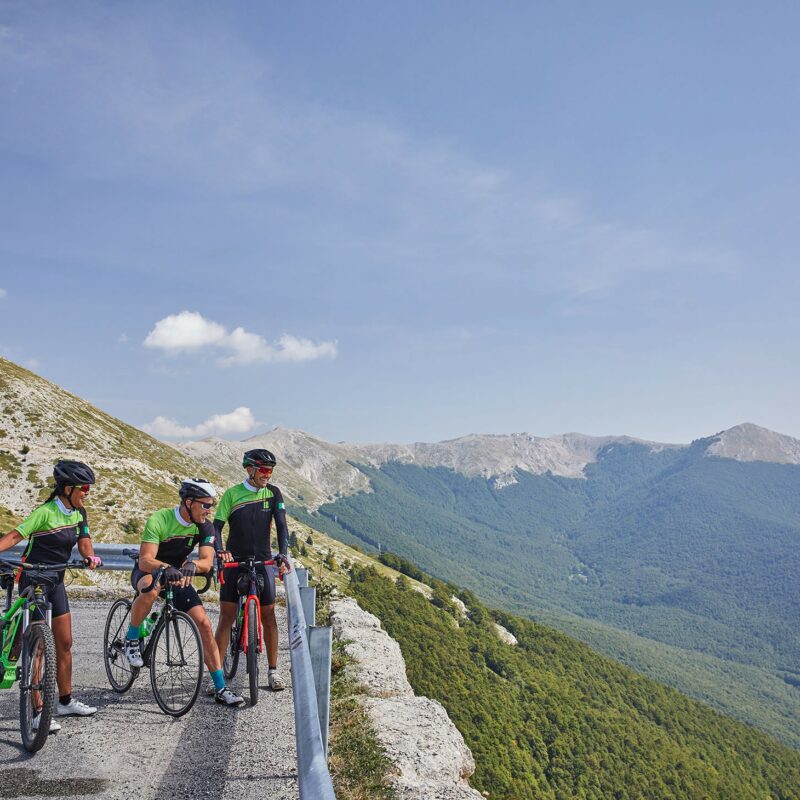 Through Campocatino

Recommended for:

ROAD BIKE

Here's another path for climbers. This time from Fiuggi it is towards the ski resort of Campocatino used in training by Vincenzo Nibali and Valerio Agnoli a few days before the victory at Giro d'italia 2013.
The climb winds through landscapes and high mountain views that with favourable climatic conditions also allow you to see the Lazio coast and the Eternal City, Rome. Are you ready to confront the ascent times of Vincenzo and Valerio?

Download GPX trackRequest info

Difficulty: very hardLength: 90kmDrop: 3.037 m

Additional information

Starting point: Ambasciatori Place Hotel
Point of arrival: Ambasciatori Place Hotel
Duration of Tour: 6 hours
Equipment: Road bike, helmet and eyewear
When: Saturday/Sunday and on request on reservation, midweek
Price Tour: 35.00 Euros with own bike/70.00 euros with bike for rent (muscular or ebike)
No. Participants: Minimum 1

Attractions along the way

#1 Lake of Canterno
#2 Fumone Castle
#3 The city of Guarcino
#4 Catino di Campocatino
#5 Altipiani di Arcinazzo
Check out our packages and offers!