EVENTS AND RITUALS

Something extra for your wellbeing
Did you know that Ciociaria produces pure essential oils? These locally produced essences are used by our sauna masters in rituals and special events to offer you a real experience for all senses. The oils are used for massages, scrubs, Turkish baths or even to prepare dishes. Gin and tonics and extracts for exclusive experiences to share with your partner, friends, but also great for team-building activities, a birthday or a special gift.
Aufguss

This ritual is part of the Finnish sauna tradition: cold water or ice enriched with aromatic essences is poured on the hot stones while the Aufguss Master spreads the vapour throughout the room. The benefits are many: it strengthens the immune system, helps against respiratory diseases, relieves rheumatic pains, relaxes the nervous system, stimulates blood circulation and metabolism.

Aufguss
A private hammam

A private hammam

Our Spa Suite is a private and romantic room where you can relax alone, with your partner or even with your friends. It features a heated marble bench in the style of traditional hammams, great for scrubbing, a Raxul cabin for cleansing rituals which combine the special massages of our skilful experts with the benefits of ancient Roman hot springs, an elegant relaxation area where you can enjoy herbal teas or fresh fruit during the treatments.
Events and occasions

We already mentioned something, but we would like to tell you a little more about our events in "bathrobe and slippers". Every month we hold a special event in the spa open to all but if you want to celebrate an original birthday or a special hen party, organise a themed party… or even a marriage proposal, we will reserve the Tangerine Spa for you. Formal wear is not required, just put on your best smile!

Events and occasions
RITUALS IN THE HAMMAM

Energy for your body and dynamism for your mind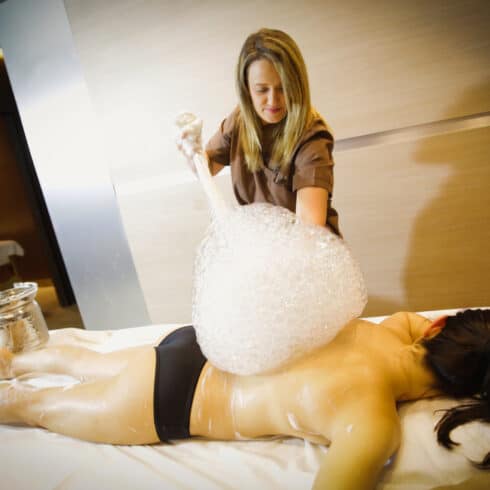 Turkish ritual with Aleppo soap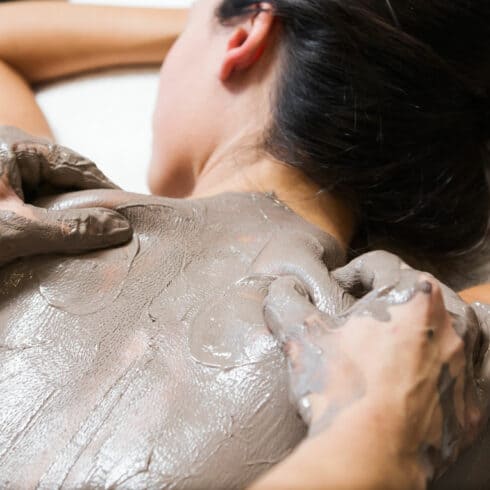 The clay ritual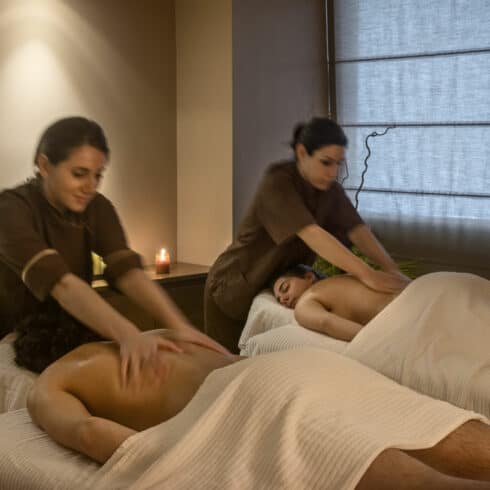 The ritual of the essences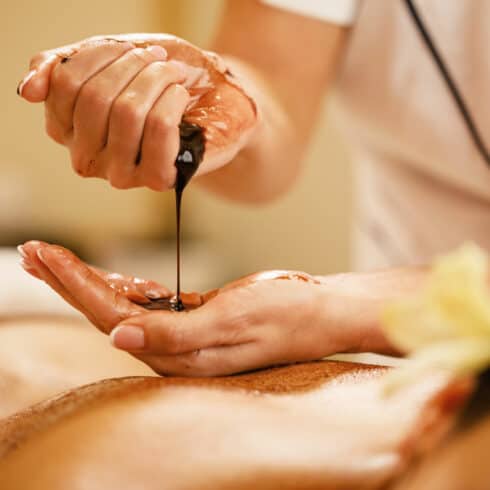 The ritual of chocolate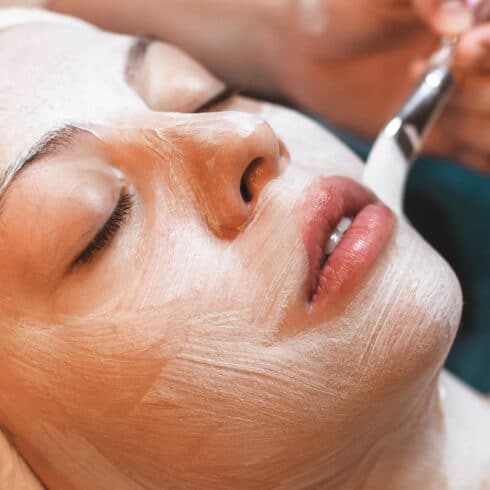 The ritual of the tides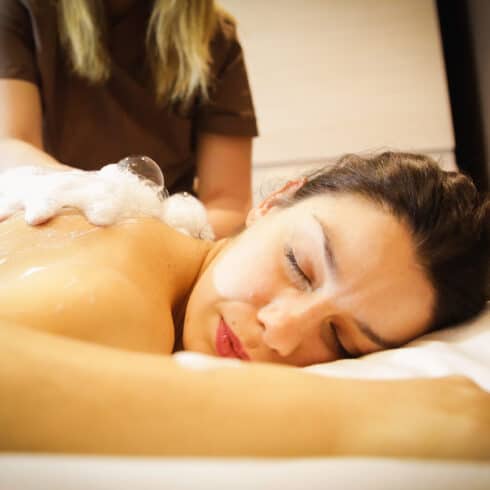 The ritual in the dry flotation tank
WELLNESS

All spa treatments