Breakfast

You will not be able to resist it
It is so great to start the day by stretching gently while the sunlight filters through the curtains. No alarm, no deadlines and the aroma of coffee and freshly baked bread making your mouth water. Here is a good reason to get up from bed: our breakfast open from 7.30am to 10am. We only serve fresh products from fragrant pastries to strudel for a boost of energy in the morning. Not only for our guests, because we think everyone should start the day with great food! And if you love sleeping late, you can have breakfast with croissants and cappuccino until 11am.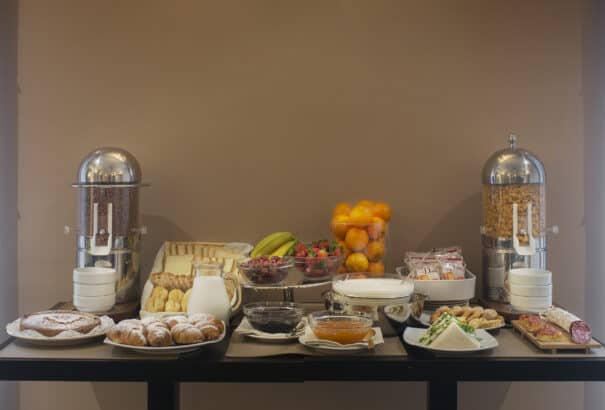 For those with a sweet tooth, we bake cakes and strudels, croissants and fragrant bread which you can eat with delicious locally produced jam or Nutella spread. Espressos, steaming cappuccinos, high quality fresh milk… and the sweet breakfast is served.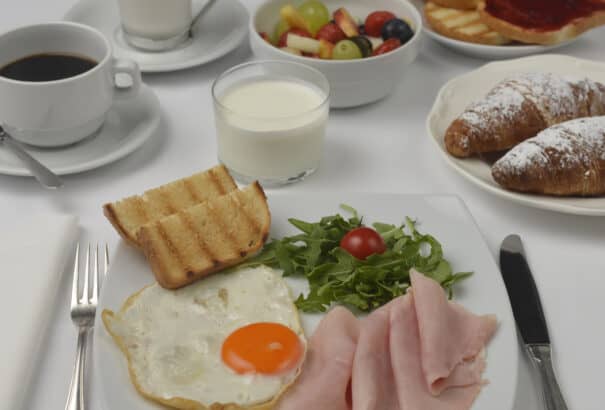 The breakfast buffet has also an extensive choice of savoury delicacies: prosciutto of Ernici, a selection of cold cuts, eggs prepared in at least five different ways, an area with fresh vegetables, a selection of local cheeses, freshly baked focaccia and delicious mini toasts.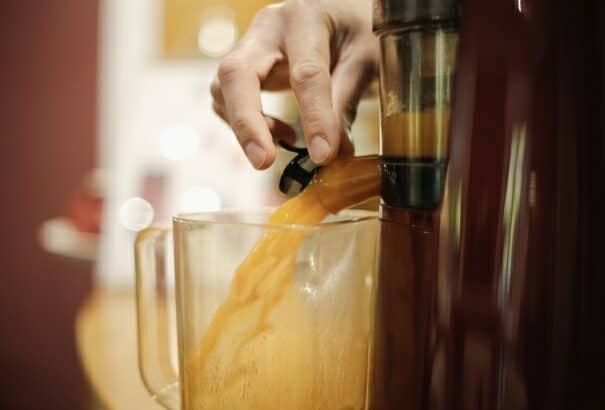 Do not worry, we have thought about you too. You who always pays great attention to weight! You can choose between a variety of cereals, seeds, corn flakes, granola and various yogurts, accompanied with our fruit extracts or freshly squeezed orange juice.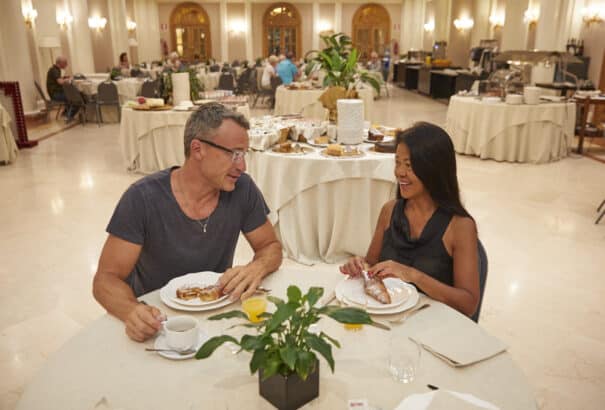 Would you like something for breakfast which is not included in our buffet? Check out our breakfast menu while you sip a cup of tea or a fruit juice for any special requests: eggs cooked as you like them, sausages or porridge.
FOOD&LIVING IL GRIFONCINO

Where would you like to eat today?