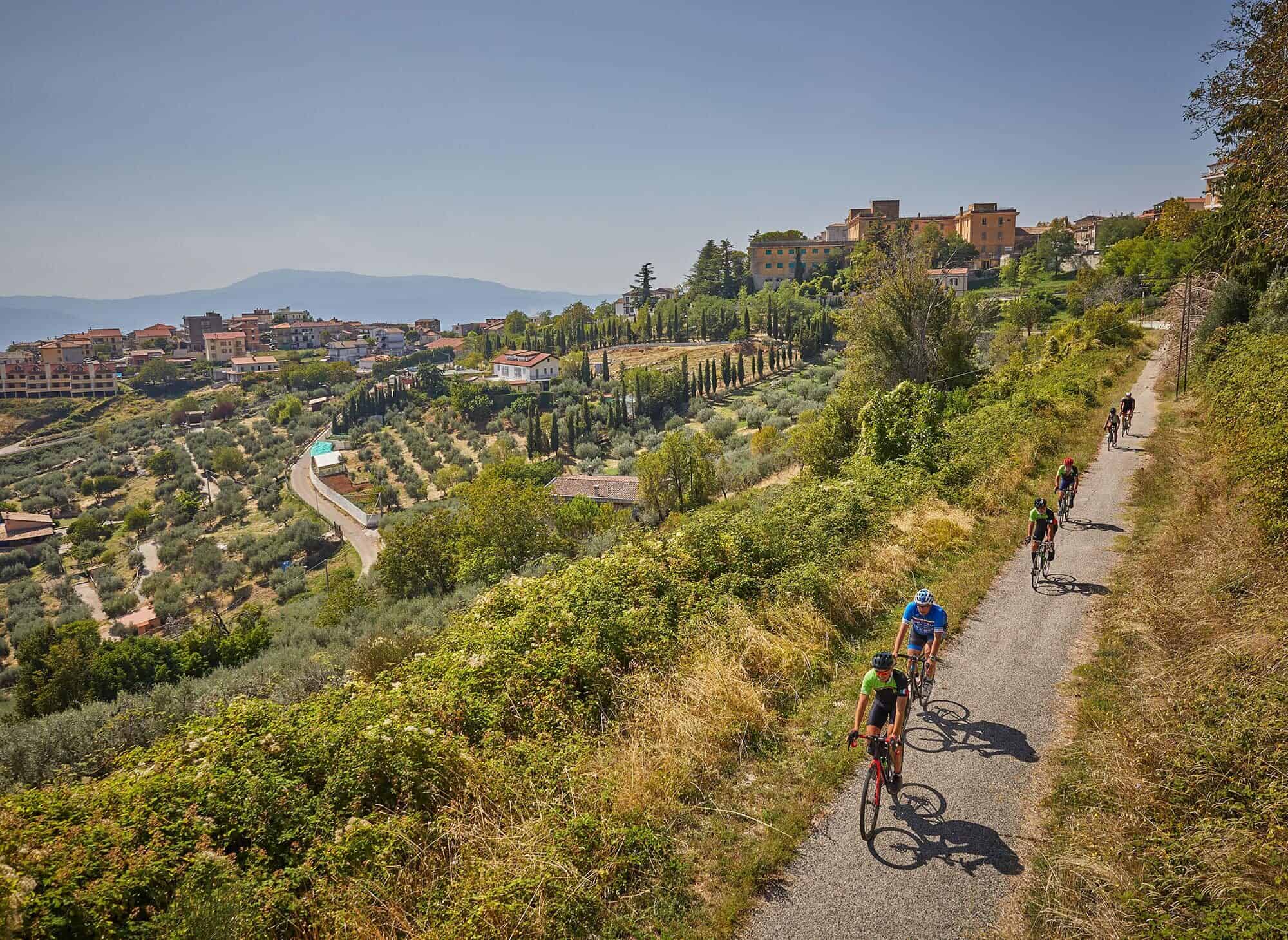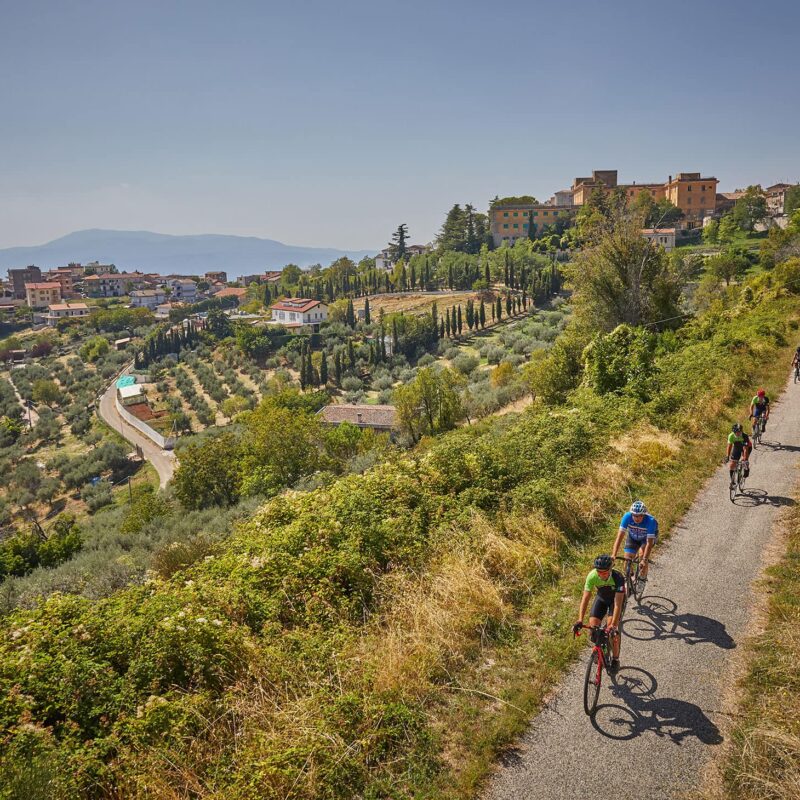 Strada del Vino Cesanese Tour

Recommended for:

ROAD BIKE

Among all the itineraries proposed for road bikes this is the one that combines the cycling experience with the gastronomic one. In fact, during this itinerary our guide will explain how the Roman Empire had chosen since the dawn this territory for the production of the highest quality wine but also for the leisure. In Piglio we will also make a stop for a guided tasting of selected wines accompanied by some local specialities at zero kilometres.
The return to the hotel will be through the scenic and panoramic cycle of the "old railway" in total tranquillity and without traffic

Download GPX trackRequest info

Difficulty: medium-easyLength: 50 kmDrop: 955 m

Additional information

Starting point: Ambasciatori Place Hotel
Point of arrival: Ambasciatori Place Hotel
Tour Duration: 6-8 hours
Equipment: Road bike, helmet and eyewear
When: Saturday/Sunday and on request on reservation, midweek
Price Tour: 45.00 Euros with own bike/85.00 euros with bike for rent (muscular or ebike)
N ° Participants: Minimum 2

Attractions along the way

#1 Altipiani (plateau) of Arcinazzo
#2 Park of Pope Wojtila
#3 Piglio and the vineyards of Cesanese
#4 The overview of the "Old Railroad"
Check out our packages and offers!