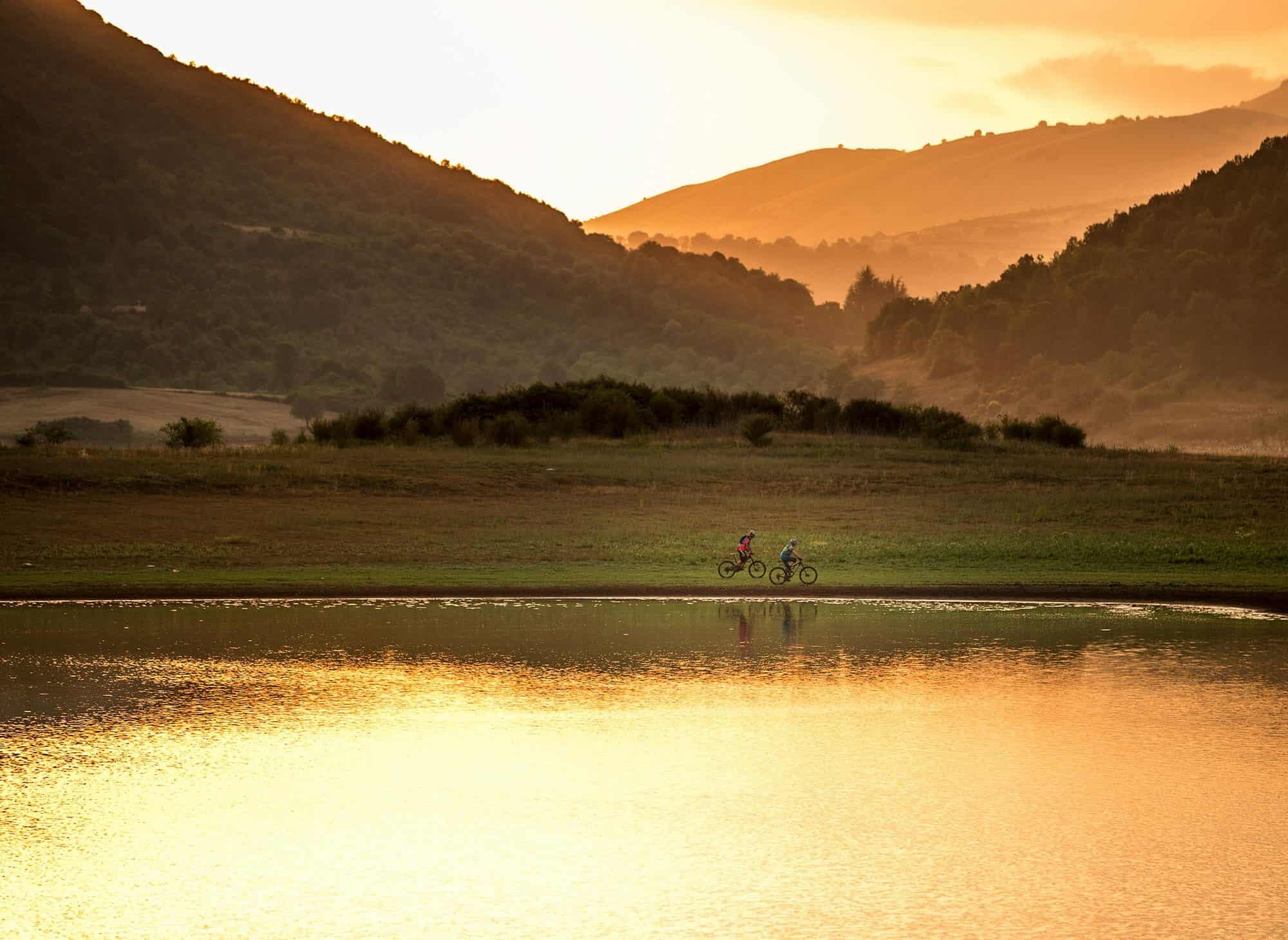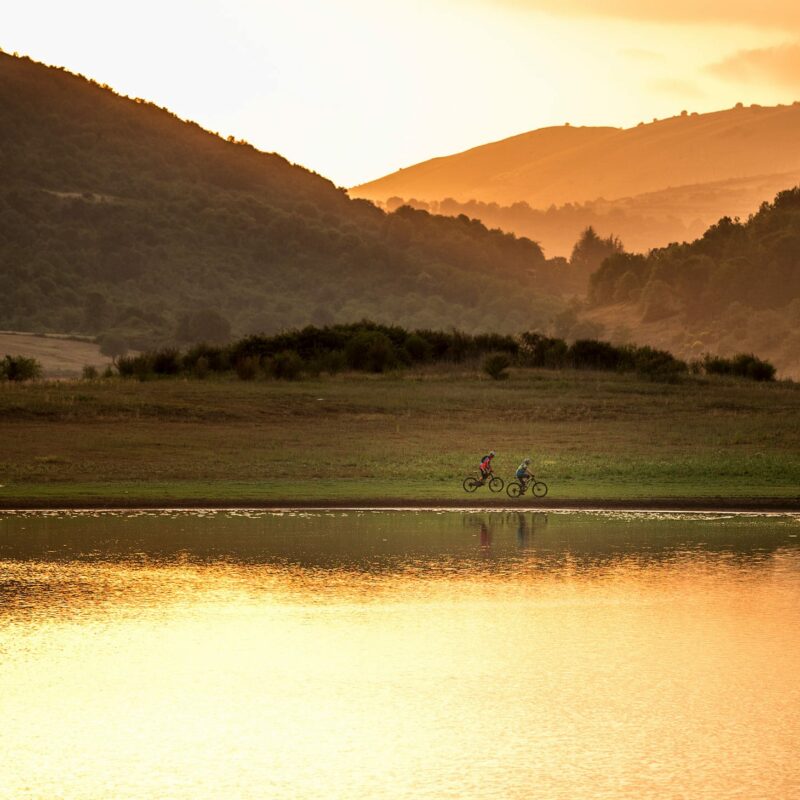 Tour of Lago di Canterno

If we describe with a few words this path, we will use these two words: of incredible beauty. Because this easy itinerary runs initially through the chestnut groves of Fiuggi where you can immediately find entertaining single trails, parabolic shores but also jumps, and then through the cycle path that skirts the lake of Canterno You will arrive at Fumone.
Surrounded by pleasant hills and olive groves perched around its castle, the medieval village of Fumone, is famous for being the prison of Pope Celestine and its confectionery tradition.

If you want to add some difficulty to this itinerary, south of Lake Canterno, you can try the famous single trails called "Falco".

Download GPX track Request info

Difficulty: easyLength: 30 kmDrop: 608 m

Difficulty ascent: 20%
Difficulty descent: 20%
Driving technique: 10%


Additional information

Starting point: Ambasciatori Place Hotel
Point of arrival: Ambasciatori Place Hotel
Duration of tour: half-day
Equipment: E-bike/MTB/Gravel bike, bike gloves, helmet and glasses

Attractions along the way

#1 Chestnut groves of Fiuggi SICC
#2 Lake of Canterno
#4 Medieval village of Fumone
#5 Ernici Mountains
Check out our packages and offers!